National Building Group Inc.
About out Fabric Buildings for Agricultural and Equestrian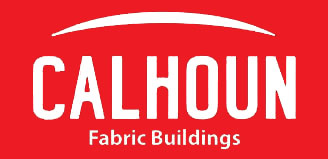 Fabric covered buildings offer a cost-effective solution to traditional buildings. National Building Group Inc. is proud to have partnered with industry leader Calhoun. Our innovative solutions ensure the strongest and safest structures in the industry. At NBGI, we go beyond industry standards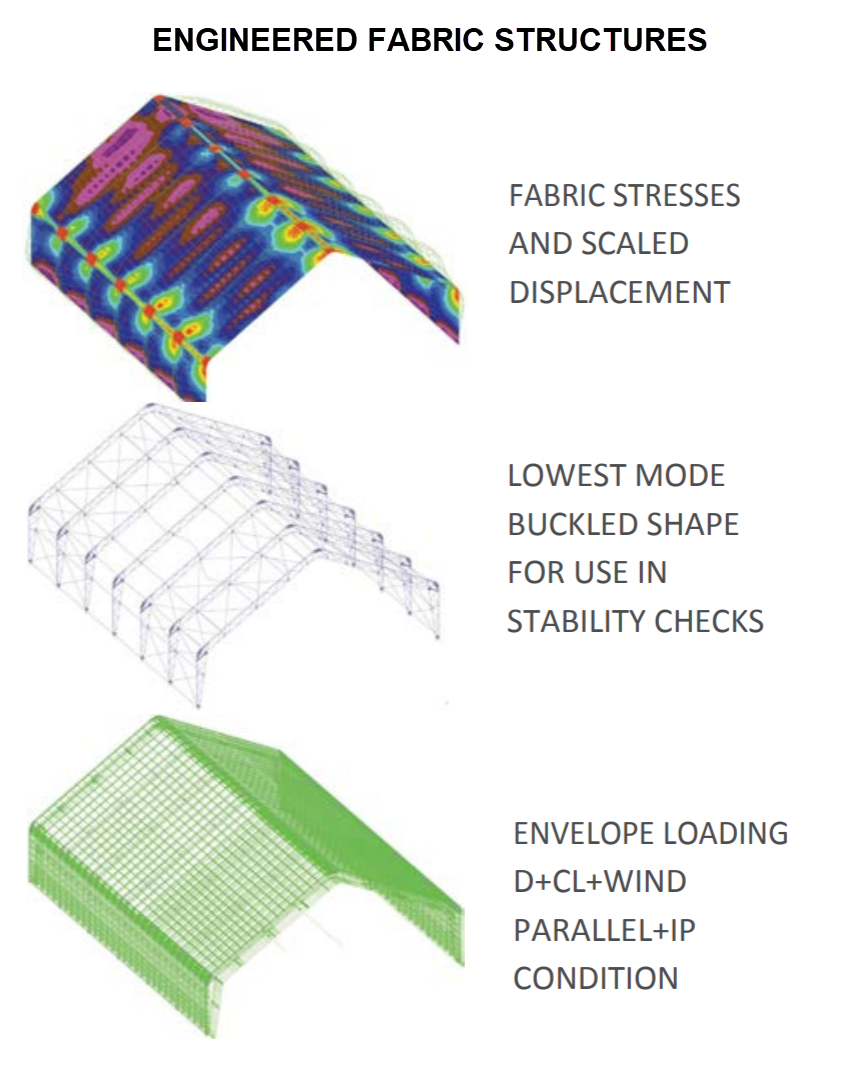 with features that set us apart from the competition, including unique building profiles, hot-dipped galvanization and innovative engineering procedures.

The difference is in our structure: NBGI-Calhoun Fabric Buildings use cutting edge technology, including the 3D Finite Element Non-Linear Analysis, which considers the snow, rain, wind, and seismic conditions at the building location. This technology allows us to deliver the strongest building for your unique location. In addition, our clear span truss system creates a barrier-free interior up to 200 feet, allocating more space for storage and allows for your equipment to move effortlessly within your building. View Engineered Fabric Structure Fact Sheet

All NBGI-Calhoun's Super Structure frames and other critical components are hot-dipped galvanized (HDG) after fabrication. This means you have the full protection of the HDG, inside and out, welds and all- nothing is exposed. The hot-dip galvanization process creates a metallurgical bond between the base steel and zinc-iron alloys. The result is a protective coating harder than the base steel and has up to 4 times the amount of zinc protection in that of in-line galvanizing. The HDG process is time tested. There is a reason why engineers in Canada spec hot-dip galvanized steel in building high traffic bridges, it lasts! View Hot-Dip Fact Sheet
NBGI Offers All Levels of Product & Service
Once inside a Calhoun Super Structure installed by National Building Group, you will immediately see the difference of a fabric covered building. The natural air flow and light eliminate the need for excess daytime lighting. We offer one of the largest product series in the fabric structure industry and it is engineered to last for generations.
NBGI builds Fabric Buildings that will increase comfort and operating efficiency, and decrease costs.

We offer every level of service: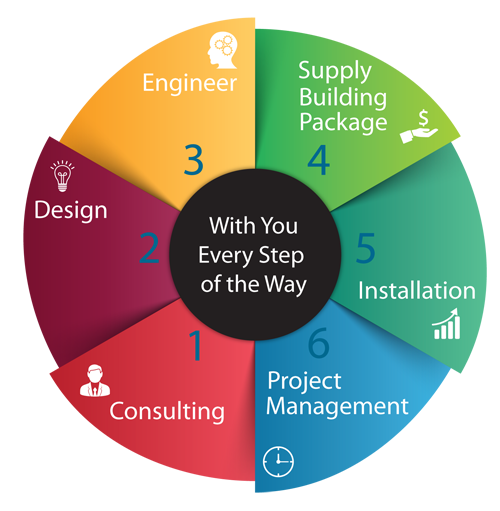 Consulting
Design
Engineer
Supply building package only option
Installation - We have a team ready to install your building
Project Management
Or Anything in-between, including Custom Designs, Accessories, Add-ons, Delivery
Our team of professionals are dedicated to working with each customer from concept to completion. We ensure the building is designed and engineered in accordance with site conditions as well as the needs and requirements of each building project. We have carefully selected only the finest manufacturers, engineers and installers to be a part of our team in order to achieve complete customer satisfaction. We are certified in Canada and the United States where we meet or exceed national and local building codes. Our clients benefit greatly from the fact that we design and deliver straight from factory to site. Our implementation of new technology in manufacturing, administration, and delivery drives our efficiency which in turn saves you money!


For More Photos Visit our Fabric Building Gallery on Google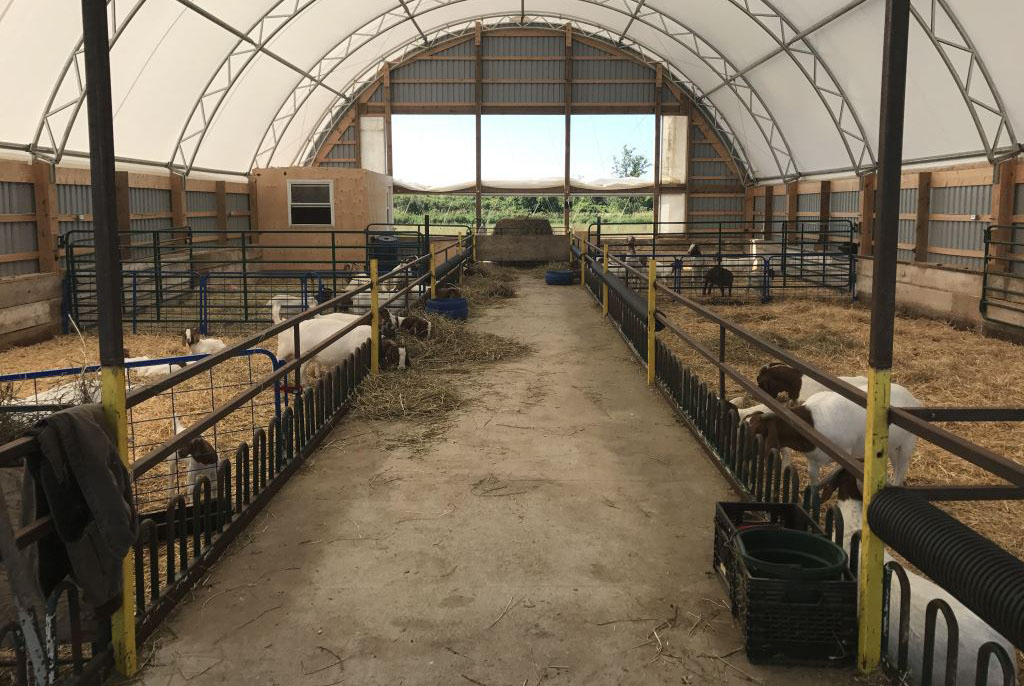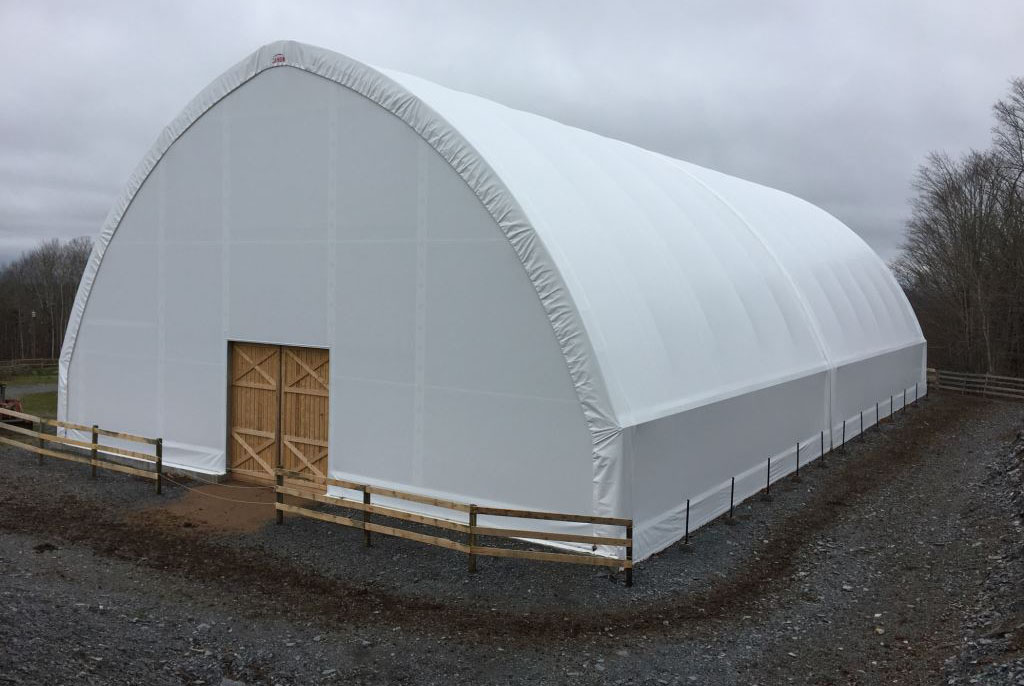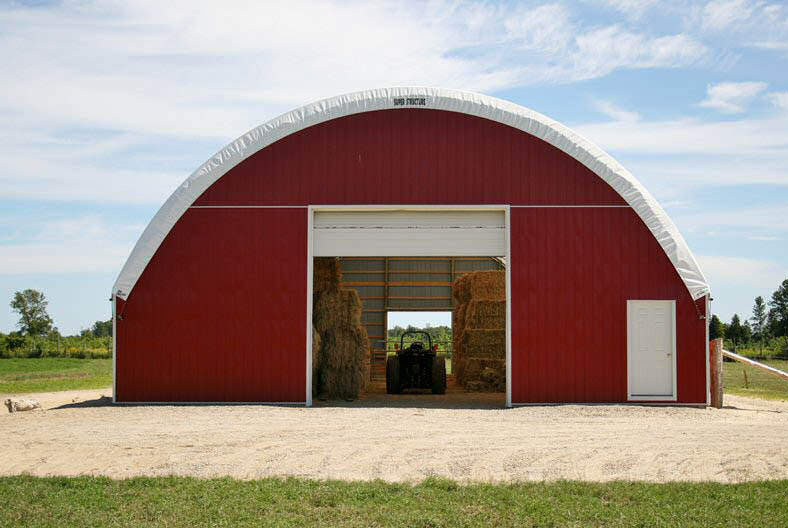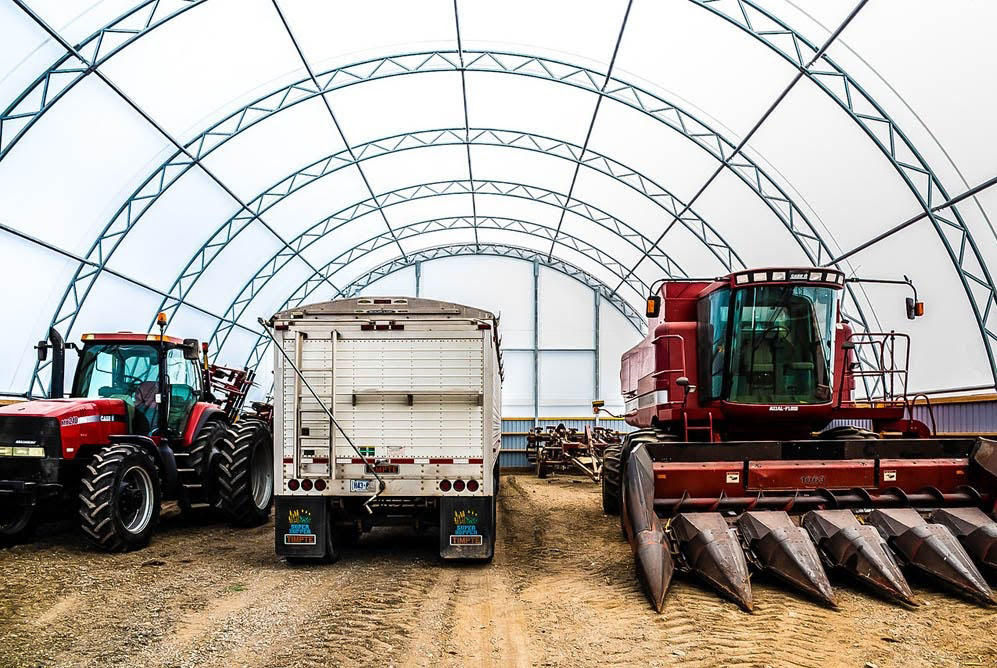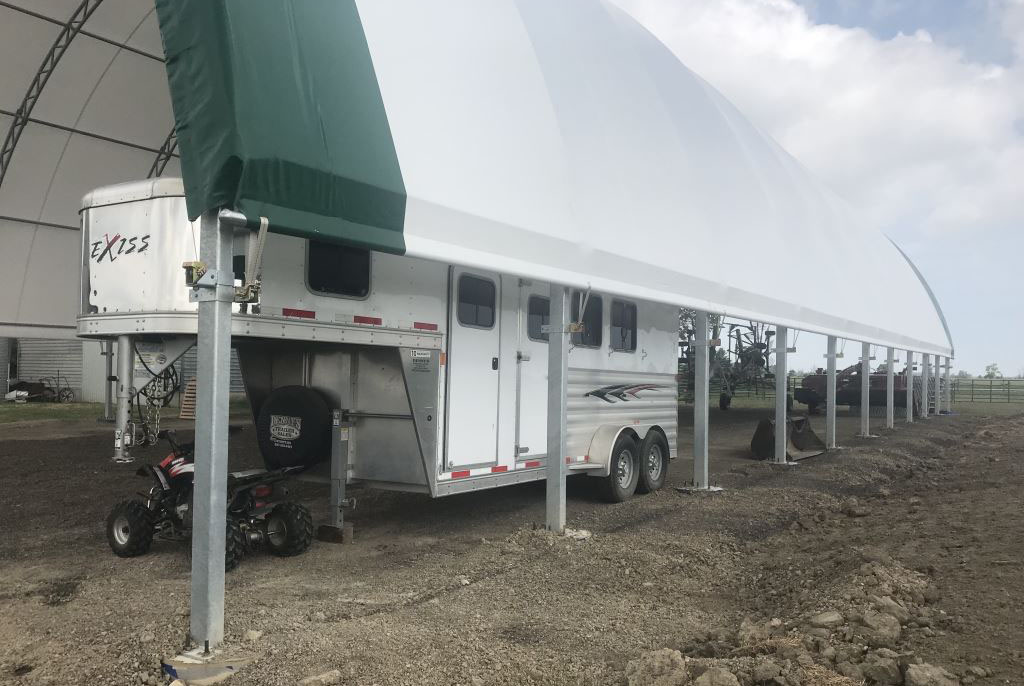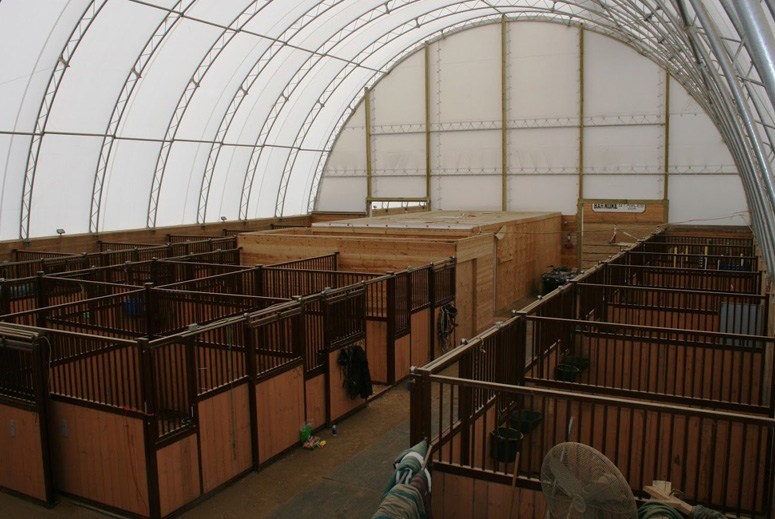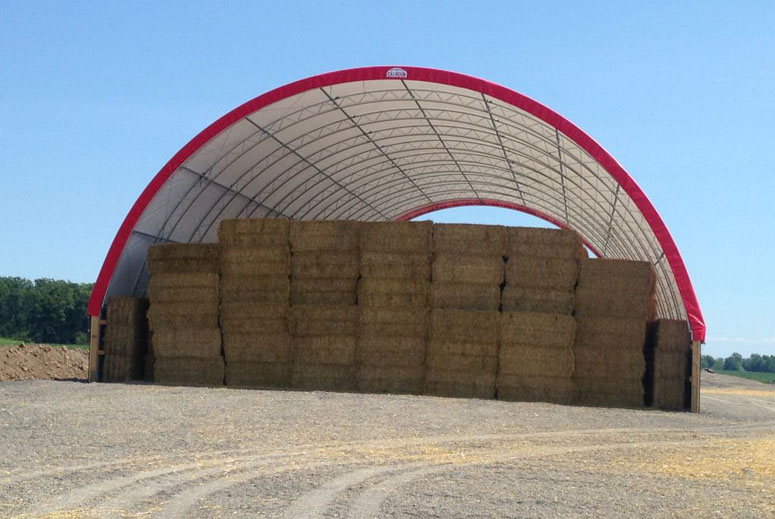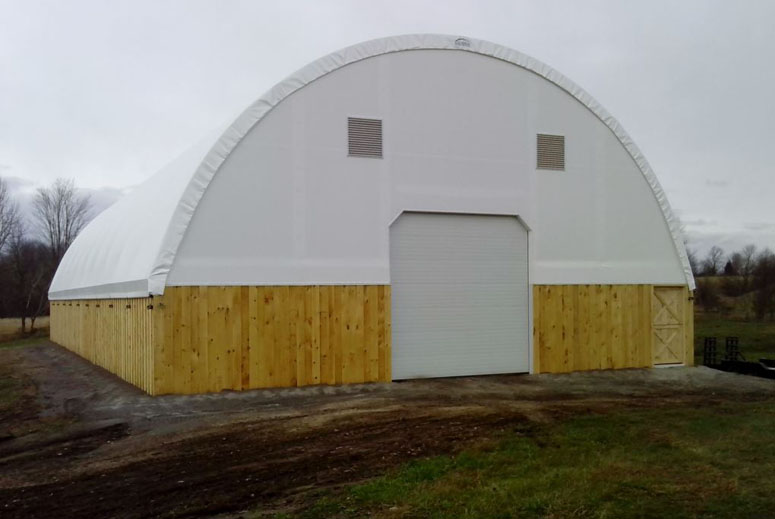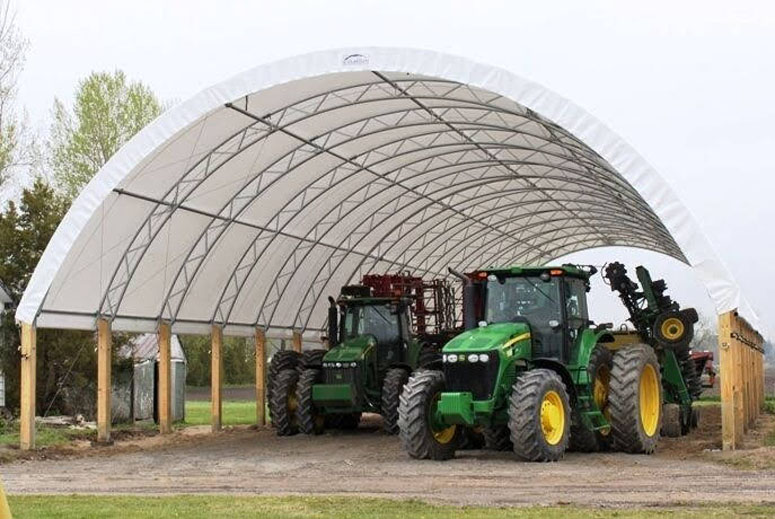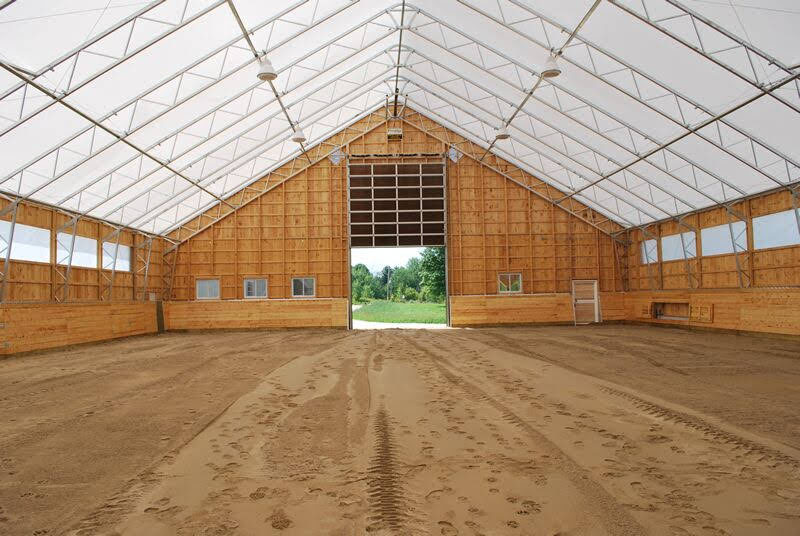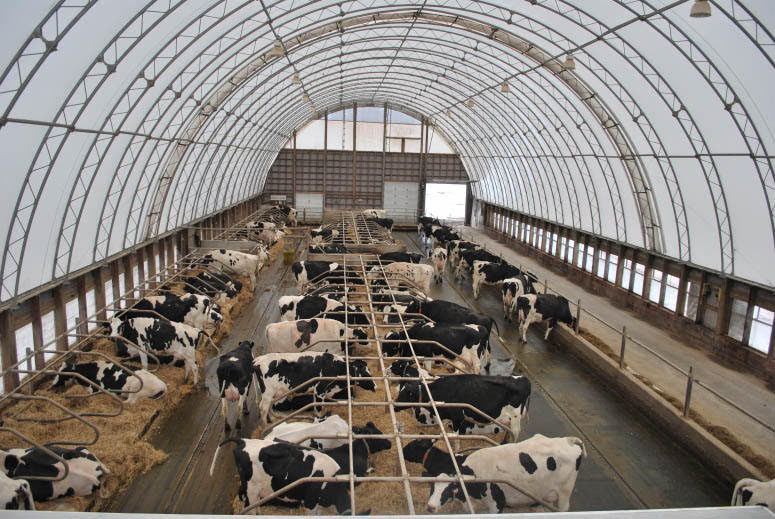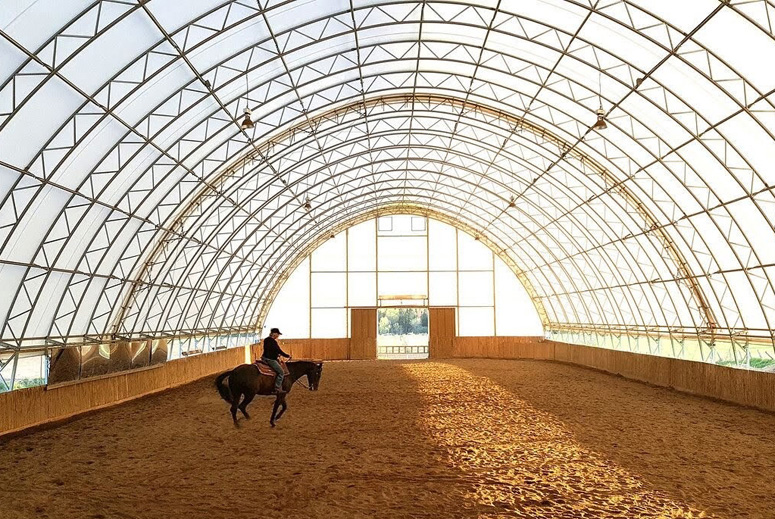 NBGI's Steel Buildings for Farming & Equestrian
National Building Group's Calhoun Fabric Buildings are Perfect for :
Hay Storage
Straw Storage
Tractor Storage
Hay Sheds
Livestock Shelter
Farm Storage Buildings
Grain Storage
Beef Barn
Combine Storage
Equestrian Riding Arena
Dairy Farms
Sheep Barn
Bulk Storage
Workshops
Farm Sheds
Machinery Sheds
Heavy Equipment Shop
Feed Storage
Horse Stables
Goat Barn
Cattle Barn
And So Much More!
NBGI Agriculture Fabric Structures
You will find a Calhoun Super Structure ideal for just about any agricultural application. From commodity and equipment storage to livestock housing and large scale dairy operations, NBGI can provide you with a fabric covered building to suit your needs. Our free span interior allows for ease of access for all your equipment and maximizes space for your cattle, crops or machinery. The natural light and ventilation of a fabric building help to create a more comfortable and calming space for your livestock. Let NBGI help you increase your efficiency and decrease your operating costs in any agricultural operation. Contact us today and request a consultation with one of our building experts or request an online quote.
NBGI Equestrian Fabric Structures
The natural light and ventilation of a Calhoun Super Structure make it the ideal choice for all your equestrian needs. Whether you need a training ground, riding arena, or boarding facility, Calhoun Super Structures can provide you with the perfect building to suit any application. Our free-span trusses and fabric cover maximize your space and allow for an open-air feel, creating an outdoor environment with the comfort of being indoors. We know that the health and comfort of your horses is always a priority. With a sound dampening fabric cover and natural sunlight, your horses can feel the difference of a Calhoun Super Structure. Contact us today and request a consultation with one of our building experts or request an online quote.
NBGI Bulk Storage Fabric Structures
Calhoun Super Structures are a durable, economical solution for composting, fertilizer, feed and other bulk storage needs. Our buildings offer the height and clearance necessary to make loading and handling of hay and straw possible for nearly any spreader, tractor or front-end loader. The natural light and airflow of a Calhoun Super Structure keep your abrasives dry and easy to handle. Contact us today and request a consultation with one of our building experts or request an online quote.